Service Tips - Crane Fleet Management Tips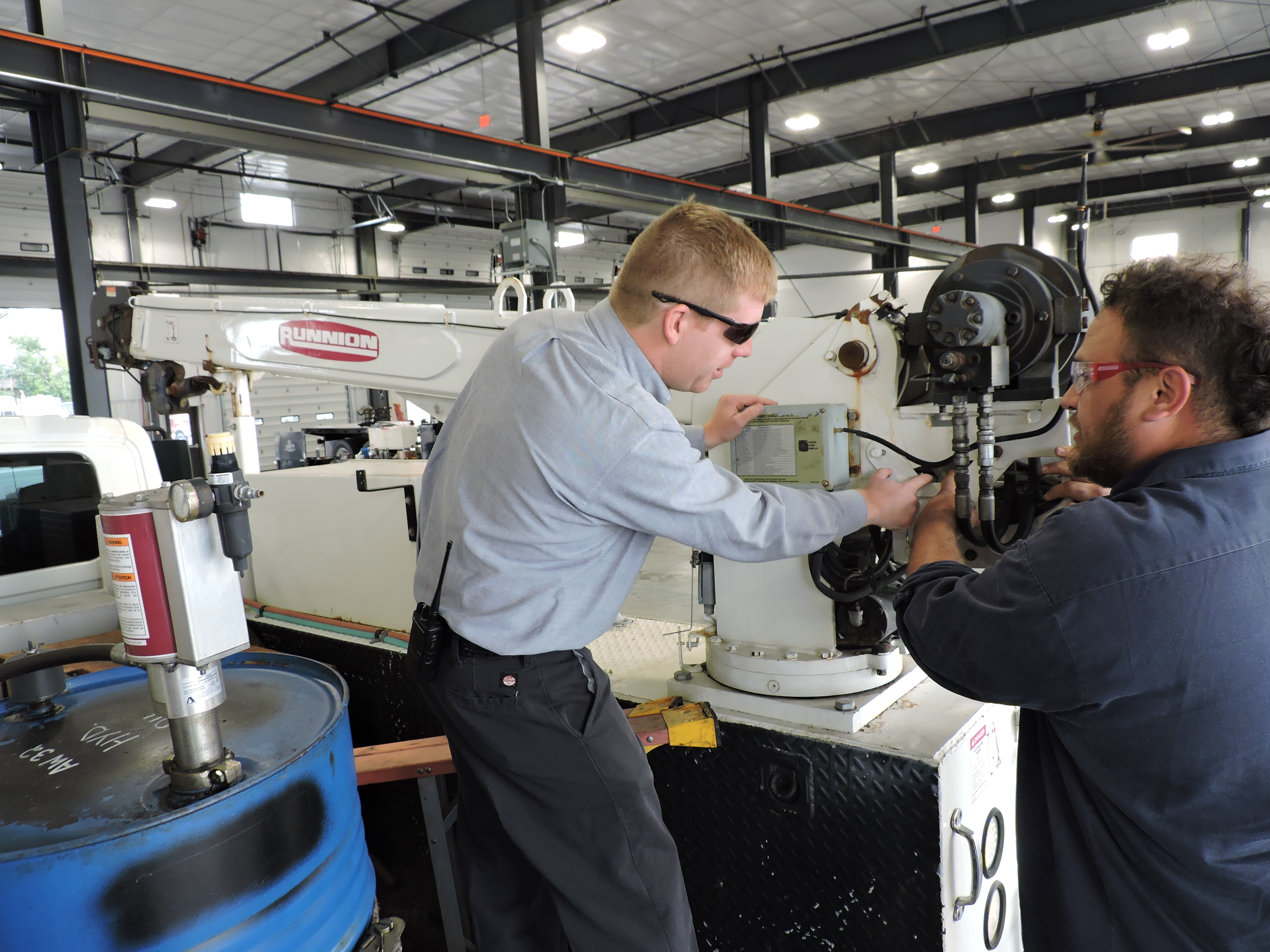 Service Tips
Crane Fleet Management Tips
Properly managing lifting equipment is crucial to maintain your return on investment and keep your projects running on time and on budget. Below are strategies to help keep your fleet productive for as long as possible.
Regular maintenance and inspections
Ensure your crane undergoes routine maintenance at the suggested intervals to reduce unexpected downtime. Consult your owner's manual for your model and review applicable OSHA regulations to ensure compliance with inspection and maintenance requirements.
Use machine monitoring tools
New technology has developed tools that more accurately monitor cranes, collect data, and convert raw data into actionable information. Software is available to help fleet managers determine a machine's resale value, calculate ownership and operating costs, and estimate repairs, parts and labor expenses. Manitowoc's CraneSTAR program provides GPS, on crane computers, and cloud based transfer systems so that Crane Care staff can monitor a crane and identify maintenance issues as they arise.
Conduct routine fluid analysis
Analyzing fluids and comparing contaminate levels to normal wear rates helps identify potential problems with components before major failures. Routine fluid analysis is a proactive measure to avoid unnecessary downtime and costly repairs.
Keep maintenance records
Comprehensive and exact records help managers predict machine productivity and operational costs, such as working hours, fuel consumption, maintenance expenses and more. Sound information breeds sound decisions when choosing to replace or repair cranes. Additionally, OSHA requires periodic inspections for lifting machines, and many inspections require a certification record be kept which includes the date of inspection, the signature of the inspector, and the item inspected. Maintain a vehicle history file jacket for every machine and document all maintenance and repair work to maintain compliant records and provide historical data that can help track the maintenance intervals and costs of a crane.
Maximize resale value
While most cranes are now expected to reach a 20 year life with proper and routine maintenance, investment recovery of surplus or unused equipment is a vital aspect of any business practice. Maintenance plans and good record keeping alone can help recover 75% of your initial investment, as opposed to 55% with poor maintenance or incomplete records.  It is also important to dispose of your surplus cranes in a timely fashion, as this increases their resale value to interested buyers. Targeting a specific market based upon the condition and age of your crane can also help to achieve the maximum return. For example, an older crane may be better suited for export and should be targeted to companies who refurbish and sell equipment outside of the U.S.