Safety Training for Bucket Trucks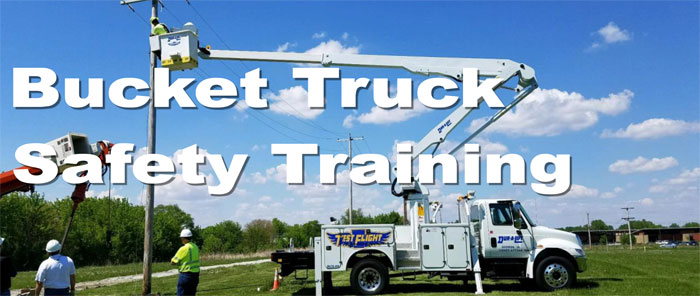 All Things Runnion
Seminars
Sign up for our safety class on mobile elevating work platforms
Description
A one-day class focused on vehicle-mounted rotating and elevating work platforms. The session will meets the ANSI Training Requirements for Use, Operation, Inspection, Testing and Maintenance of Mobile Elevating Work Platforms — ANSI/SAIA A92.2 and 29 CFR 1926.435.
Format
Training format will be a combination of classroom instruction, including lecture, interactive dialogue, and written exam, as well as hands-on familiarization with vehicle mounted equipment.
The Construction Safety Council will lead classroom discussion and Runnion Equipment technicians will provide expert advice related to inspection, maintenance, and safe operation.
Documentation
Upon successful completion of the course, trainees will receive a photo ID card as evidence of participation.
Class Size
Limited to 12 participants.
Pricing — $295
Fees are non-refundable due to limited class size; Due to the popularity of this class, we cannot hold space without pre-payment for the attendee.
Class Dates
Wednesday, September 22, 2021 - SOLD OUT
Thursday, October 21, 2021 - AVAILABLE
Friday, November 19, 2021 - AVAILABLE
Contact Jim Hopkinson to sign up
Call 800-824-6704 or email jthopkinson@runnionequipment.com